Technology ready to resume uptrend?
admin
The Nasdaq certainly lived up to that saying today, as the tech rich benchmark rose nearly 4%. The very round 13000
number was a line in the sand, with the break below a bearish head and shoulders. Tuesdays action
may prove that breakdown merely a bear trap. On the chart we can see the last couple times the
Nasdaq pierced the rising 50 day SMA last September and October, it reclaimed the moving average in
quick fashion. We know there would have been plenty of stops placed below the line, but are investors
becoming too complacent with these rapid corrections? As long as PRICE stays above the 13000
number, I would have to think technology can be bought. I did hear some chatter that many investment
managers are still not positioned for the rotation out of growth into value. Perhaps if that is true they are
waiting to see how the dust settles, but then again we could also see growth and value perform.
Maybe the latter acts better, and it is certainly due to do so with many false starts over the years.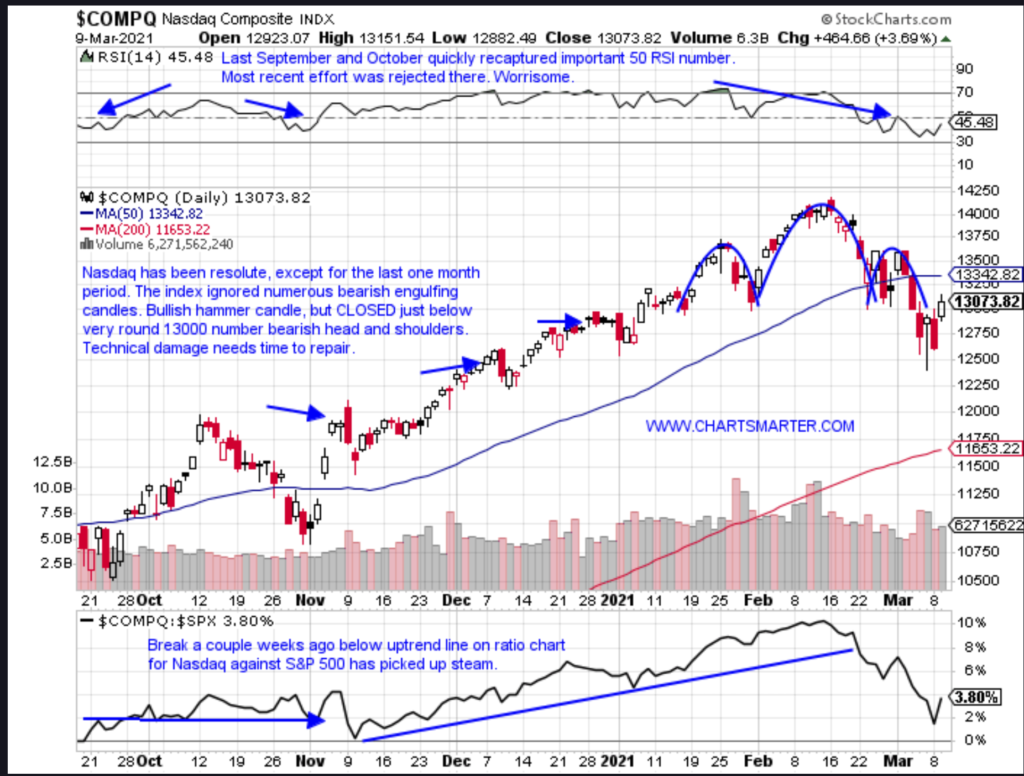 Important notification
The comments are for informative purpose only and should not be regarded as reccomendation to BUY os SELL any finacial instrument they refer to.